Friends treated Dave & I to a day trip down the Deschutes River last weekend. It was beyond wonderful. And symbolic…..in a sappy way.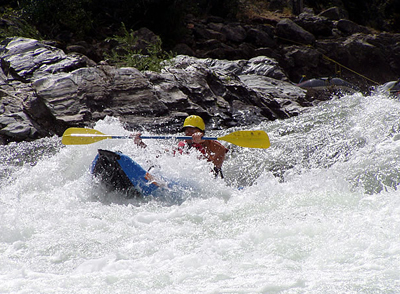 In my world of summer shows once April-May comes I feel like I'm on a river trip dropping into a rapid. And I don't pop out of it until September. For me it means paddling as fast as I can all summer long, never looking up, and hoping all turns out well. Last year had its rocky spots; we lost our canopy & all of our display to freaky wind in Des Moines & I managed to break a shoulder running for the porta-potty at Art in the Pearl. But it had its highs, great shows…and our dot was married to a most wonderful man at our home.
This year it was a great year, minus any rocks, flips, or personal injuries. We had interesting weather, snow in Laramie-Wyoming, hid from a tornado in Seibert, Colorado, 3 days of rain and great sales in Belleville, Ill. We made it thru Des Moines with only one threatened wind storm that never came, more great sales and a beautiful drive home that took us north of Joplin, Missouri the day the tornado hit there. We were lucky. While we were saving a turtle that day in Missouri, helping it cross the road, Joplin was hanging on.
We had more rain in Salem (the first rain on the show in 35 years!) and welcomed being in Bellevue, Wash in a lovely inside parking garage. At Art in the High Desert-Bend, Oregon, the show we help produced with 3 other board members...we were honored, surprised and deeply touched to be awarded a Bench Mark Award by the AHD artists to us for putting on the kind of show they wanted to come to.
And we ended the show season at Art in the Pearl, Portland, Oregon...our other "home" show. We love the Pearl.
…And now its September the post show month. And this year I am determined to take September off, the calm after the rapids. A corny analogy to be sure, but apt.
I'm cleaning the studio….which you can see it badly needs, packing for a wonderful trip our son and his lovely lady; planned by them just for us, taking long naps, riding my bike, and enjoying the delayed summer as it finally is hot in Central Oregon.
A fine end to a wonderful show season. Thanks all for making it memorable, profitable, full of laughter, and coming along with Dave & I for the ride.
Carla